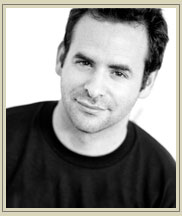 Jeff Sedlik
Co-Founder, President & CEO

Active as an industry leader for many years, Sedlik is the President and CEO of the PLUS Coalition. He is also the past National President of the Advertising Photographers of America and serves on numerous boards.

With eighteen years of experience as a leading advertising, editorial, and fine art photographer, Jeff Sedlik works out of studios in Los Angeles and New York City. Sedlik's clients include Nike, FedEx, Sony, AT&T, Blue Cross, Epson, and others. Sedlik is an award-winning commercial Director/Cameraman. He is also the president of Mason Editions, producing and distributing fine art posters. Sedlik is a ten-time recipient of the Communication Arts Award of Excellence, and has also received the Clio, One Show, Art Directors Club, Photo Design, PDN/Nikon, Creativity Award, IPC Industry Leadership Award, and others. Sedlik's work has been profiled in Studio Photography & Design, In Focus, Photo District News, Rangefinder, and other industry publications. His repertoire includes group and solo shows in Los Angeles, San Francisco, Monterey, St. Louis, and New York City.

Sedlik is a professor and long-time faculty member of the Art Center College of Design, teaching courses on technical, creative, and business topics. He is the founder of the Digital Technology Advisory Council and an active member of the Art Center's Intellectual Property Committee.

Sedlik conducts workshops and seminars on creativity, copyright, and licensing for artists' groups and trade shows nationwide, including PhotoPLUS Expo and others. Sedlik offers consulting and Expert Witness services on matters pertaining to professional photography.