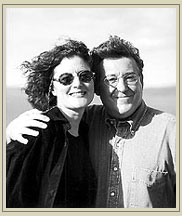 Judy Feldman
Principal, Feldman & Associates
PLUS Representative Board Member - Multi-Industries
American Society of Picture Professionals (ASPP)


Judy Feldman founded Feldman & Associates with her husband, Roger, in 1984. Originally a video producer, Judy moved into photo research in the early 80s where, with Roger, she pioneered the use of database and web technologies to manage very large photo programs in the educational publishing industry. Judy is past President of the Midwest Chapter of the American Society of Picture Professionals and National Education Chair.

For 26 years, the Feldmans have operated America's largest independent photo research organization, providing photo and audio/video research, permissions, image and archive management services to leading publishers, book and content developers nationwide. Feldman & Associates is located at 191 Waukegan Road in Northfield, IL, 25 miles north of downtown Chicago. Find out more about Feldman at www.feldmans.net.