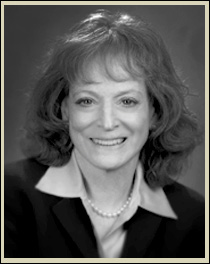 Carol A. Mandel
Dean
Division of Libraries
New York University (ARL)

PLUS Representative Board Member - Libraries

Carol A. Mandel is dean of the Division of Libraries at New York University, which includes the Libraries, Campus Media Services, University Archives, and the NYU Press. Her publications and presentations have explored changing modes of research and teaching, new infrastructure and roles for research support, transitions and new models in scholarly communication, and access to primary resources. She is deeply committed to enabling, translating, and achieving the core mission and goals of research libraries in their digital transformation.

Dean Mandel has been president of the Association of Research Libraries, and the Digital Library Federation; she is a member of the Board of Directors of ARTstor, the Board of Directors of HathiTrust, the National Digital Strategy Advisory Board of the Library of Congress, the Portico Advisory Committee, and the joint ARL-AAU Task Force on Scholarly Communication. Dean Mandel was the recipient of the American Library Associationís 2011 Hugh C. Atkinson Award which recognizes innovative leadership in the work of academic libraries.

Dean Mandel has been deputy university librarian at Columbia University, associate university librarian for technical and access services at the University of California, San Diego, and associate executive director of the Association of Research Libraries. A former art librarian and art cataloger, Dean Mandelís interest in image use and access has been a thread in her career from the age of study photos to the digital era. She holds a BA in Art from the University of Massachusetts, Amherst and masters degrees in Art History and in Library Service from Columbia University.