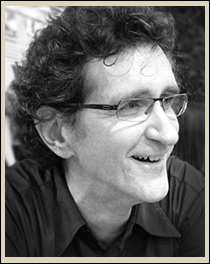 Daniel Dennehy

Head of Visual Resources, Minneapolis Institute of Arts

PLUS Representative Board Member - Museums and Galleries
Museum Computer Network (MCN)

Dan Dennehy is the Senior Photographer and Head of Visual Resources at the Minneapolis Institute of Arts where he leads a department responsible for creation, distribution, preservation and rights management of the museumís extensive repository of visual content. Following 10 years as photographer for the Walker Art Center, he came to the MIA in 2002 and transitioned the photo studio to a fully digital workflow. Two years later, he initiated the installation of an enterprise-level digital asset management system and the adoption of metadata standards for the picture archive. He has been an active member and chair of the museumís technology team working across departments to develop systems that facilitate collaboration, optimize data sharing and enhance efficiencies throughout the institution. A graduate of the School of Fine Arts at the University of Connecticut, he has received grants from the Bush Foundation, the Polaroid Corporation and the Minnesota State Arts Board. As a documentary photographer, his work has focused primarily on social issues and has been exhibited in the United States, Europe and Japan. A co-founder of the Minnesota Center for Photography, he currently serves on the faculty at the Minneapolis College of Art and Design teaching classes in digital photography and photographic lighting.