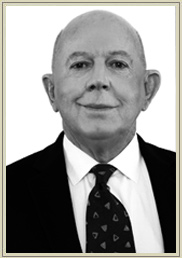 Jim Alexander
International Director, Copyright Agency
Vice-President, International Federation of Reproduction Rights Organizations (IFRRO)

Representative Board Member -
Reproduction Rights Organizations



Jim Alexander has been CEO of the Copyright Agency for the last seven years, a not-for-profit organisation working with Australian authors and publishers, visual artists and their representative organisations as well as commercial galleries in managing the Resale Royalty Scheme for visual artists. In 2012 he guided the incorporation of Viscopy, the Australian Visual Arts Copyright Society into management by the Copyright Agency creating a more consistent, efficient and responsive operation which has increased returns to Australian visual artists.

Copyright Agency represents almost 30,000 creator and publisher members, managing their secondary rights, and distributing around USD 100m annually from licensing fees.

His work has meant close involvement directly with creators and an understanding of the issues involved in funding and commercialising their work as well as with their agents and key arts organisations. He currently sits on the board of the Australian Copyright Council and is Vice-President of the International Federation of Reproduction Rights Organisations.

Jim continues as International Director at Copyright Agency focussing on assisting developing RROs in the Asia Pacific region.

Previously Jim has wide experiences from a number of Australian and international appointments with research organisations including AMR and Nielsen. He is a Fellow of the Australian Market & Social Research Society and has expertise in working with large scale data collection activities and evaluation projects for commercial and government funded organisations. Jim previously worked in government in policy analysis and evaluation positions and as an academic at both Sydney and Macquarie Universities.