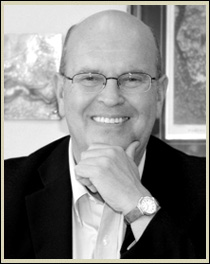 William D. Walker
Dean and University Librarian
University of Miami

Association of Research Libraries (ARL)
PLUS Financial Oversight Committee
PLUS Representative Board Member - Libraries

Bill Walker joined the University of Miami in 2003 as Dean and University Librarian. He has overall leadership and management responsibilities for collection and digital strategies, the advancement of the special and distinctive collections, and promotion of transformative roles for the libraries in the research and learning enterprises of the University. He provides University-wide leadership on the integration of new media into the curriculum, and he co-chairs the University's Mixed Media Education Committee.

Prior to his appointment at Miami, Mr. Walker was Senior Vice President of the New York Public Library and the Andrew W. Mellon Director of the Research Library. During his tenure in New York, he created NYPL's Science, Industry and Business Library. He also oversaw the renovations of major divisions in the landmark "Main Library" on Fifth Avenue and the NYPL for the Performing Arts at Lincoln Center. Mr. Walker serves on the editorial board of the Journal of Library Administration and ARL's Diversity Committee. He has also served on the Board of the Association of Southeastern Research Libraries, MOMA's Library Committee, the Council of Library and Information Resources / American Association of Publishers Joint Working Group on Scholarly Communications, and the editorial advisory board of Early English Books Online (EEBO).