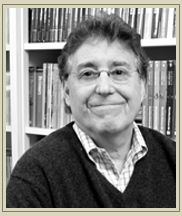 Roger Feldman
Chairman of the Board

Roger Feldman is President of Feldman & Associates, Inc., America's largest independent content research and permissions organization, providing photo, video, and text research and permissions services to publishers, media and businesses worldwide.

For 28 years, Feldman has operated as a respected middleman in the image industry, collaborating with photographers, stock agencies, museums, libraries and other rightsholders to obtain and acquire rights for all manner of content.

In the 90s, the firm was a pioneer in the development of database and web technologies to manage very large photo programs for the educational publishing industry.

Prior to founding Feldman & Associates with his wife, Judy, Roger was creative director and principal of his own Chicago advertising agency. He holds a MS in Journalism from the Medill School of Journalism at Northwestern University.

Roger and Judy are longtime members of the American Society of Picture Professionals and between 2004 and October, 2011, Roger and Judy represented ASPP in the Multi-Industry Seat of the PLUS Board of Directors. Roger was elected to serve as Chairman of the PLUS Board of Directors in October, 2011.