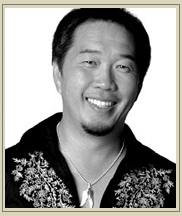 Clement Mok
American Institute of Graphic Arts (AIGA)
PLUS Representative Board Member - Advertising and Design


Clement Mok is a designer, digital pioneer, software publisher/developer,
author, and design patent holder. Mok, a former creative director at Apple, founded multiple successful design-related businesses — Studio Archetype, CMCD and NetObjects. Early this decade, he was the Chief Creative Officer of Sapient, and the president of AIGA. Currently, he consults for Sapient and other Fortune 500 companies on a variety of design planning and user experience projects. Mok has been published internationally and has received hundreds of awards from professional organizations and publications including I.D., which named him among 1994's 40 most influential designers, and Chief Executive Magazine, which named him 1998's Tech 100 CEOs. He also serves on the advisory boards of numerous technology companies, colleges and non-profit organizations.