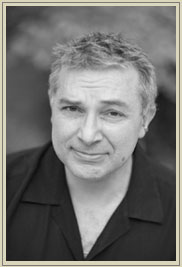 Jeffrey Burke
Co-Founder & Chairman Emeritus
January 2005 - October 2011

Jeffrey Burke was the founder and former CEO of PictureArts, a leading provider of high quality stock images that was acquired by Jupitermedia in July, 2005. Following the acquisition, Jeffrey served as the Senior Vice President of Product Strategy for Jupiterimages. He is a past president and board member of PACA, the Picture Archive Council of America, and currently serves on the academic advisory board for Brooks Institute of Photography in Santa Barbara, California.

Jeffrey received his BA in Design from UCLA, as well as a Certificate in Management from UCLA's Anderson School of Management. He is an accomplished photographer, commercial director, graphic designer and digital imaging artist. He currently is a principal of Burke/Triolo LLC, a creative studio located in South Pasadena, California.

Jeffrey co-founded the PLUS Coalition and served as Chairman of the PLUS Board of Directors for seven consecutive terms, succeeded by Roger Feldman in October, 2011.