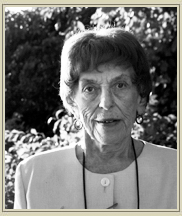 Jane Kinne
Co-Founder & Director Emeritus
January 2004 - November 2007

In her more than 50 years as a photo agent and consultant Jane Kinne helped to shape professional standards for the use of images. She was recognized as one of the country's leading experts in copyright issues, image-reproduction rights and media law, and testified in more than 100 copyright cases. Ms. Kinne served on the Working Committee for Fair Use and the New Technologies for the US Copyright Office.

She served as agent and advisor for nearly 3,000 photographers over her career and was widely known as the foremost advocate of photographer's rights.

She was vice-President of Comstock, Inc, and President of Photo Researchers, Inc, as well as Director of Photo and Film at the National Audubon Society. She received Lifetime Achievement Awards form the Society of Picture Professionals (ASPP), the North American Nature Photography Association (NANPA), and the Picture Archive Council of America (PACA). Ms. Kinne was legal chairperson for both ASPP and PACA, and the Director of Development for NANPA's Infinity Foundation. She was a consultant on appraisals of image collections, marketing issues, acquisitions and legal problems for all sectors of the photo community.

Sadly, Ms. Kinne passed away in November, 2007, and her presence and contributions on the PLUS Board are greatly missed.